« Latest News
New Moon Rising
Sunday 24th November 2013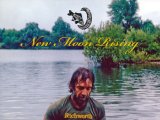 Harry's book launch went well and the book looks great, and Harry is suitably chuffed.
We launched it yesterday at The Weald and it was a lovely day. Harry will be on our stand at Sandown next weekend, as will Dave Jones. Harry will be there Saturday and Dave on Sunday so hope to see you there.
Now it's time for Sir Pete - Part 2. Just finished the writing and now putting the photos to the text. I've started the countdown clock and it's soon going to be less than 100 days.
The book will be ready for pre-order before Christmas so keep an eye on the website and Facebook page.