Latest News
Monday 16th January 2017
As I said in a recent post, we're winding down things at Freebird to concentrate on family for the foreseeable future. To that effect, we have reduced the prices of all of our books and are now getting down to the bare b...
Wednesday 15th June 2016
I know I said it would start on June 16th, but I've a feeling a few of you will have other things on your mind on that day, so, like being able to set up early before casting out at midnight, we've decided to start the A...
Monday 16th May 2016
As you may be aware, our 5 year old grand daughter, Ebonie, has been diagnosed with leukaemia, and we are doing our best to raise as much money as we can to help her family and also the Starlight Foundation. To that end ...
Monday 19th October 2015
Sir Pete's 'Moon River' is now at the printers, the DVDs are on the press, so by the end of the month we should be beginning the 'sticking the DVDs in the book' task, in preparation for the book launch.There will be an e...
Wednesday 19th August 2015
We're happy to announce that Pete Springate's new book - Moon River - is now getting ready to go to the printers and will be published in November this year. As well as the book, there will be a free 2 hour DVD feat...
Monday 8th June 2015
Well, the sun did peep out from behind the clouds briefly. Honestly, I saw it. However, it seems to have gone back into hiding so whilst you're digging out your thermals for the opening week of the season, why not keep y...
Tuesday 6th January 2015
Happy New Year to you all, and here's to a prosperous and healthy 2015We'll be at the Britrish Carp and Angling Show next weekend (17/18th Jan) so if you're there, pop over for a chat and let me know what you thought of ...
Thursday 6th November 2014
Christmas looms once more and with it comes the first of the Carp Shows. We have two books to launch at the Carp Society Show at Sandown at the end of November. The first is the new book by Keith Jenkins - The Messe...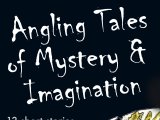 Friday 27th June 2014
As well as releasing the French Carping book recently, we've also gone digital and have released a new Kindle book of short stories.Angling Tales of Mystery and Imagination consists of 13 short stories of fishy fiction, ...
Monday 3rd March 2014
Sir Pete's new book, New Moon Rising, arrived last week so we began posting the pre-ordered ones last Friday. Hopefully, we should have them all out by the end of the week, so if anybody has pre-ordred they should g...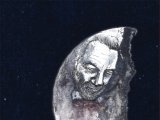 Friday 31st January 2014
Pete Springate's 'New Moon Rising' is now at the printers, in readiness for the launch on March 8th at The Land's End Pub in Twyford, nr Reading, Berks. The following weekend we will be at the Carpin' On Show in Essex an...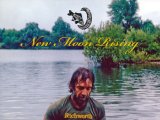 Sunday 24th November 2013
Harry's book launch went well and the book looks great, and Harry is suitably chuffed.We launched it yesterday at The Weald and it was a lovely day. Harry will be on our stand at Sandown next weekend, as will Dave Jones....
Tuesday 15th October 2013
Right, Harry Haskell's 'Reeling in the Years' is now all complete and at the printers. We';re launching it on Sat Nov 23rd at The Weald Inn, Royal Georges Road, Burgess Hill, Sussex RH15 9SJ.The cover looks excellent, as...
Friday 6th September 2013
Just a couple of weeks until the launch of Dave Jones' lovely book, 'Romancing the Carp' at the Land's End in Twyford. Dave will be there with his wife, Barbs, who produced the stunning cover and a couple of very evocati...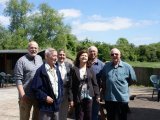 Wednesday 12th June 2013
On Saturday we launched The Savay Chronicles at the Horse and Barge and it really was a great day. Many of the contributors, as well as old Savay members, turned up and it was nice to see old mates meeting for the first ...
Thursday 2nd May 2013
With the Savay Chronicles safely put to bed, it's time to move on to the next projects.Our next literary offering is from Dave Jones - Romancing the Carp - and is a wonderful account of his angling exploits, with his bro...
Monday 29th April 2013
After the popularity of The Myth and The Keeper on Kindle, we've now put the wonderful An Illusion of Maya on there.We've also got plans for further e-books, which we'll keep you informed of in the near future.Come on, I...
Wednesday 20th March 2013
Just learnt that The Myth is now available through Barnes & Noble and Apple, as well as Amazon, so should be downloadable to most e-readers.We have just 50 softbacks left, and won't be reprinting the book, so this wi...
Thursday 7th March 2013
Had a lovely time at the Carpin' On Show last weekend. Met some old mates that we'd not seen for a while and happily Steve's new book was received very well.We're off to Norwich next weekend for the British Carp Angling ...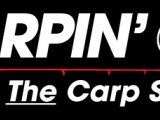 Tuesday 19th February 2013
We are pleased to announce that we will once again be showing our wares at the 2013 Carpin' On Show in Essex (Five Lakes) on 2nd and 3rd March. Along with selling the remaining few hundred copies we now...