Freebird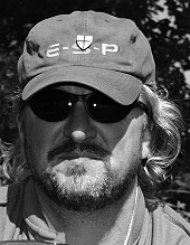 Initially to promote carp angling books and carp angling literature, Freebird Publishing was set up by angling writer and author Keith Jenkins with his wife Linda in 2008.
However, we have always felt that there is much more out there to offer, as angling is not the only pastime that people want to read about; anything that's worth writing will have someone who thinks it's worth reading and with this in mind, we hope Freebird Publishing will appeal to both readers and writers from all walks of life.From our very first title – Chilly's Light My Fire – we knew that we were capable of achieving that goal, and with our subsequent titles we've pushed ourselves to improve in every aspect. We could also see, however, that there is an audience not just for the usual, autobiographical type of carp book but, as with
Keith's
books,
the Myth
and
The Keeper
, something more adventurous and far ranging.
The bottom line is, that we want to produce quality, not quantity, so don't expect to see a dozen new titles a year from us. We will be quite happy delivering one top quality book in the next twelve months in the knowledge that it will be the best it can possibly be.