« Blog
What's Rocking
Wednesday 4th September 2013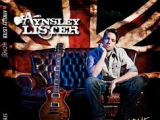 After a couple of great festivals during the summer (Cornbury and Weyfest) it's back to individual artists, and I've got a pretty eclectic mix coming.

On 14th Sept (next Saturday) I'm off to Wembley to see Roger Waters perform The Wall. I saw him at the O2 last year and it was incredible - more a theatrical event than a rock concert, and this time is supposed to be even larger. There's still tickets left, I believe.

At the end of September I'm tempted by a couple of smaller gigs - Aynsley Lister at the Boom Boom Club in Sutton, and Fragile at Trading Boundaries near Lewes. I've seen Aynsley half a dozen times and just love him, and his new album 'Home' is his best so far.

On the same night, however, a Yes tribute band called Fragile are appearing about half an hour away from us, in an intimate little club, and I'm sorely tempted to opt for that. Need to make my mind up soon.
The same venue (Trading Boundaries) has ReGenesis performing 'Selling England by the Pound' on Nov 2nd and Lin and I are going along to that. We saw them perform 'Foxtrot' last year and they were brilliant so that'll be a good one.
Then, it's a weekend I may never forget, if I survive! On Sat Nov 16th I'm off to Brixton Academy to see Saxon and Motorhead. On the Sunday we're up to the Camden Ballroom to see The Temperance Movement, and on Monday back up there to the Roundhouse to see the wonderful Beth Hart. I wonder whether it would have been better to see Motorhead last - only time will tell.
If you're interested, keep an eye on the Gig Guide and I'll let you know what they were like. Or maybe check them out yourselves, if there are tickets left.